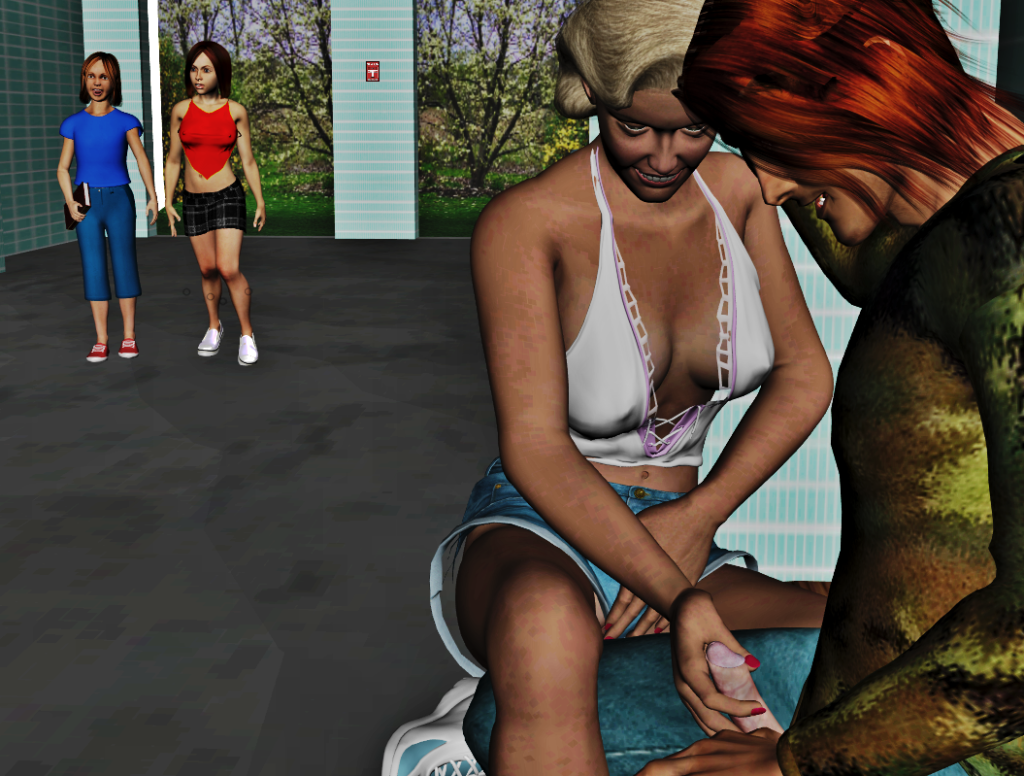 Terri was a few grades ahead of me, and had a couple years on me, which made her a much more exciting sex partner then the girls in the 8th grade with me. She had a wicked sense of humor and a exhibitionist tendency that matched my own, which led to some great exposure opportunities.
We were sitting on the bench by the doors that led out the back of the school and she had been teasing my cock until I was hard and unzipped and pulled it out of my pants. I thought she would cover my up as the two girls passed and was concentrating on not shooting a load just as they got to us.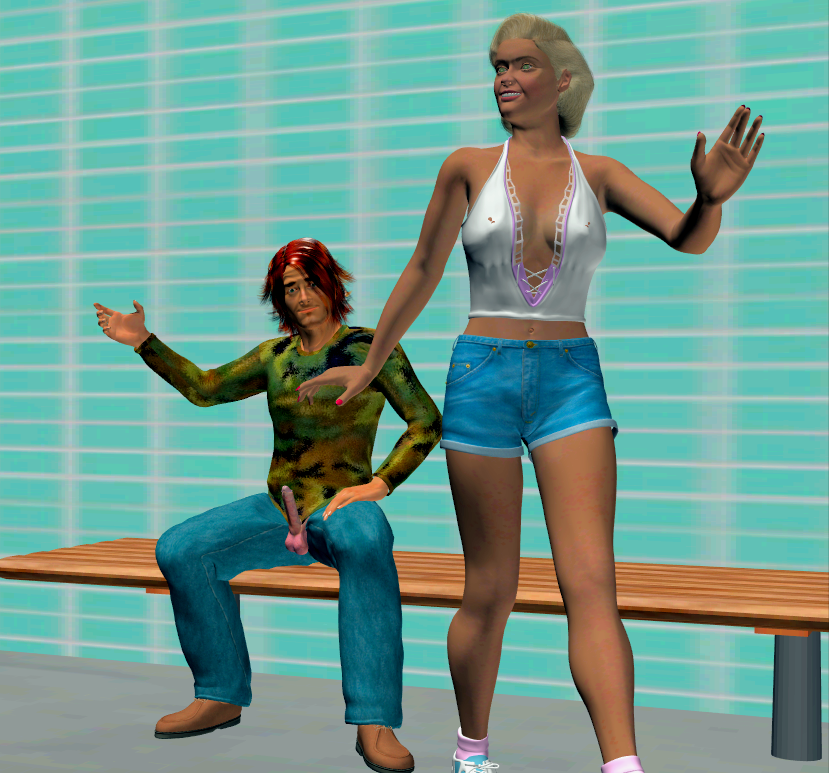 Evidently Terri was hoping for something just like that as she whispered "I'm going to suck your huge cock right here in school!"
I felt my balls tighten and just then Terri gave me her wicked grin that I'd come to both love and dread, knowing it was going to be followed by something totally outrageous.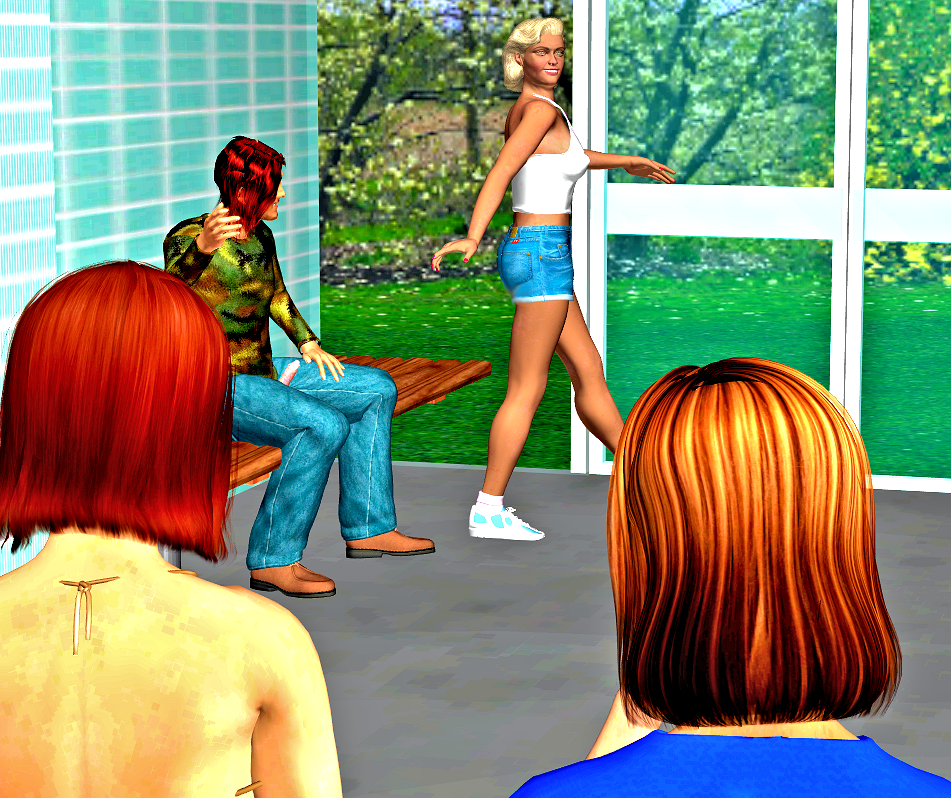 Suddenly she was no longer sitting beside me, but quickly walking out the door while yelling to the two girls "Hey, check THAT out!" as she pointed at my still bobbing and throbbing cock.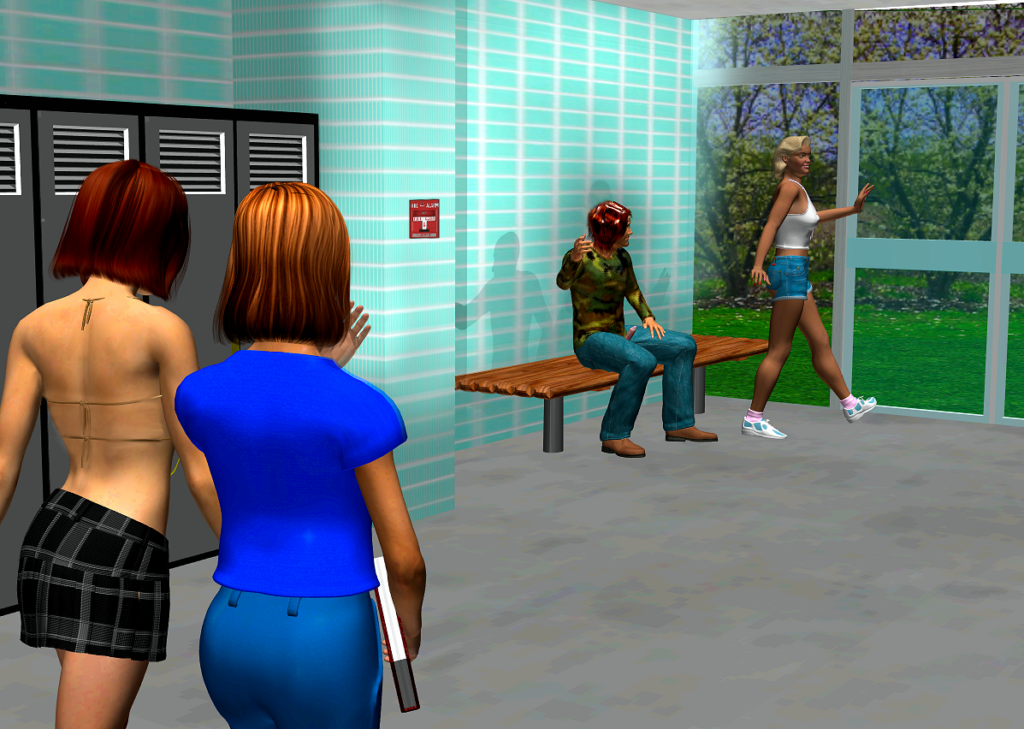 I turned and looked just as the two girls also looked directly at my exposed member. I waved one hand at the girls and the other pointed at Terri "she…she…uhh…" And only then did I make some effort to cover my cock, but in standing up to try and pit it back in my pants it sort of slipped free and waved at them as they hurried past, eyes still locked directly on my cock.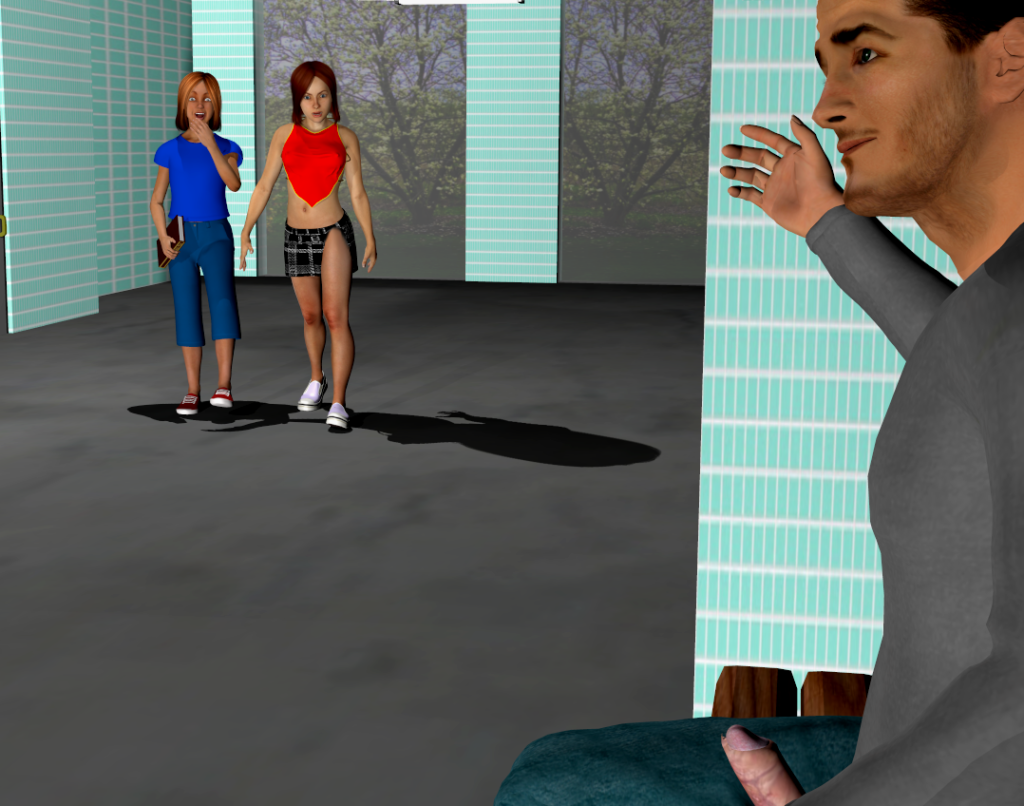 Jim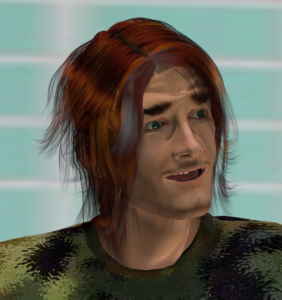 "Uh, Terri, what the fuck?"